These days, we could see kids turn into celebrities overnight. From "Apo na sapda vendama" to "Ivan than villain," certain dialogues by these kids have left us trippin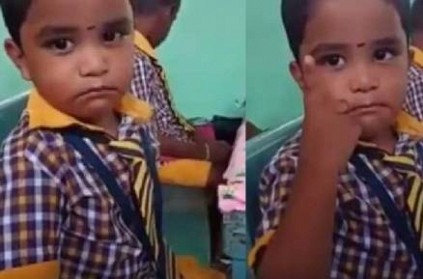 In a recent viral video, a school kid, apparently angry for some reason, can be seen having a conversation with his teacher where he says he will henceforth not come to the school as he cries. When the teacher asks the reason, he keeps on saying "I won't come." Meanwhile, he also sighs like cutting the nose.
Being shared a week ago, the video has since garnered thousands of likes and comments. "Low budget undertaker," commented one user. "What have the teachers done to him?" wrote another.
Tags :
#FUNNY FACEBOOK VIDEOS #FUNNY KIDS VIDEOS
next